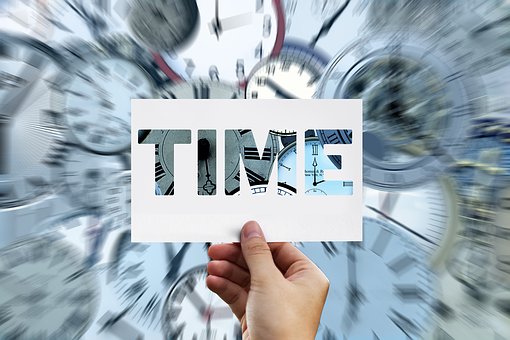 Time IS on your side!
You may remember the Rolling Stones song, Time Is On My Side
Do you remember the last line in the song? It says "Time is our closest friend".
I don't know about you, but I think that's a pretty awesome concept. Yet, why is it everyone runs around like the Rabbit in Alice in Wonderland?! I've even written about it before because it's so prominent in the lives of many business owners.
Make Time Your Closet Friend.
Yes, there are many strategies and tactics that we can apply and I teach a great many of them. Yet, what I'm talking about is creating a positive relationship to time.
Presently, I'm participating in Deepak Chopra's free meditation and guess what the focus is? TIME!
Perfect right? You bet! I'm only on Day 3 but basically it's teaching us how to live in the now. And from experience, it's only in the now that we can truly live. You are probably saying "yes, Kim, I get that, but how do I do it?" Believe it or not, it's pretty easy.
As Eckhart Tolle says: Realize deeply that the present moment is all you ever have. Make the Now the primary focus of your life.
Learning To BE In The Now.
See, here is the deal, when you are thinking about the future or the past, you are physically in the now yet your mind isn't. You hear me talk a lot about mindset and how that basically all of our successes happen because of how we perceive them.
So if your perception of time is that you never have enough, feel overwhelmed with all you have to do and can't fit it all in or constantly fall short of completing what you want then that's what you'll get. As well, if you are constantly worried about the future, reliving the past you pretty much as throwing the time you have in the here and now away. I call that being a time waster.
Now if your perception of time is that you can expand it, you have plenty of it or that you have all you need to do what you want then that is what you'll get.
Steps To BE IN The Now.
You already know I love to give you steps, I'm a application kind of person! So here you are:
Breathe. Sit or stand (stand works wonders) with your back erect and your hands resting in your lap (sit) or beside your body (stand). Inhale steadily through the nose feeling your chest rise and maybe your shoulders widen and exhale through your mouth steadily as if you are blowing up a balloon. Try to make your in breath and your out breath equal. Notice how present you feel.
Say out loud "I am in the present moment, all I have is now." This helps remind you to be in the present. Your mind can only focus on one thing at at time (yes that's right) so by focusing on the present you can't be in the past or the future. Extra credit: say this while you practice breathing 😉
Focus on ONE thing right now. If you are doing this and that at the same time your attention is diverted. Remember, you can only focus on one thing at a time, use that to your advantage. Go and do one thing, take a pause (maybe breathe) and then choose the next thing you'll do.
That's it! That's your method to expand time, get more done and be in the present so you can create your phenomenal future!
How can you use the above tips to expand your time and how you feel about it?
If you need help with any of the above steps or would like help creating a day-to-day structure that will work for you, schedule a 30-minute complimentary Productive Planning For Success Strategy Session with me. You'll walk away with a productivity plan for you to get to doing the right things at the right time!