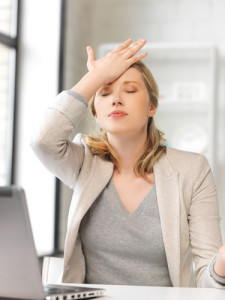 There comes a time when you just have to do it.  Enough with the thinking and the planning, it's action time.  The 90-Day Accelerate Success Program is exactly for that.  Like the famous NIKE slogan said:  JUST DO IT!
Are you a business owner/entrepreneur who has the desire and drive to reach your goals?
Do you know exactly what you want your results to be?
Are you feeling defeated because you have so many tasks left undone at the end of the day and week?
Are you frustrated because you know you can do this but the results aren't happening fast enough?
If you said yes, then the 90-Day Accelerate Success Program is for you!  This program will help you reach your short-term goals and put your longer term goals in place.  You will know what it is you need to do, and be able to go and do them to get things done so that you see amazing results.
The program is set up to help you get out of overwhelm, create a plan of attack with a solid structure and systems so that you are able to complete your immediate tasks and projects in a short period of time and reach the results you want.
Imagine how you will feel in the next 3-6 months when you have reached your short-term goals and are on your way to the bigger ones!
This program is for the business owner who has the determination to get things done but who may be struggling with all of the pieces and trying to do it all themselves.
Specifically, here is what you will get out of this program:
A clear picture of where you are going in the next 3-6 months;
Learn and/or upgrade specific skills that will enhance your results;
Know the exact steps to take now, next month and beyond;
Be held accountable so that you take those steps in a timely manner;
Have a brainstorming partner and sounding board to help you stay on target;
Continuous support so that you are no longer alone; and
Experience faster success by being able to be productive.
Simply by saying yes to your success, not only will you get all of the above, but also you'll get so much more.  By taking steps to ensure your success, other amazing things that will happen for you because you said to yourself "I'm going to do something to reach my goals right now!"
The 90-Day Accelerate Success Program is designed for you to obtain results faster and easier than if you were to do it alone.
In addition of the many benefits this program gives you, the components of your 90-Day Accelerate Success Program are:
Business Assessment
90-minute Get Started Session
3 30-minute monthly Focus Calls
1 30-minute Follow Up Session approximately 30 days after completion of program
Priority email
 "Success doesn't come to you, you go to it!" –Marva Collins
Are you ready to go to your success?  If you are, schedule a complimentary 15-minute strategy session with me now!