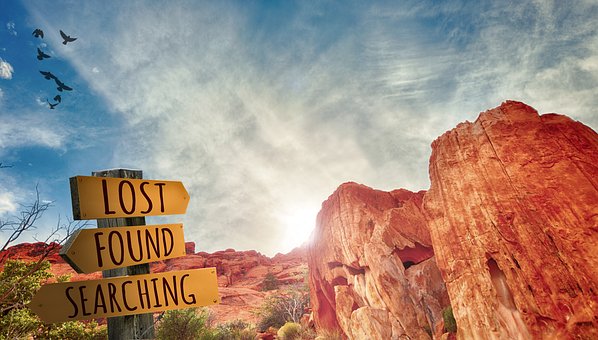 Does it seem like your things grow legs and disappear on you?
Do you often find yourself running around looking for items that you swear were there just a moment ago?
Are you constantly trying to remember where something is only to feel frustrated that it's not where you thought it was?
The Solution To Stop Wasting Time Looking For Things.
Create a landing space for your items. Your items will always be found, exactly where they are suppose to be. And you'll never have to search for a lost item again.
Now, doesn't that sound nice? I know it does to me! Furthermore, once you have a designated place for your items to be, you will stop wasting your precious time running around looking for them.
One of the things that people often come to me for is help in getting more productive. My first question to them is how often do they spend time looking for things. If I hear them tell me "all of the time", I know one of the reasons they aren't productive.
Determine Where You Need The Most Help First.
Here are a few steps to get you started.
Determine what item (or items) seem to go missing most often. If you tend to lose a lot of things, start with one or two items first.
Determine where would be the place you think you'd know to look first. If it is your keys (been there, done that =) would a place near the door that you use most often to exit be a good place to put them?
Clear out space and declare this is where my stuff goes. After you figure out your item(s) and the place they will go, create a space for it. You may need to put hang up hooks or get a bowl or tray for your items. Whatever you feel would work, do it.
Breathe a sign of relief because your racing around and wasting time days searching for things are over! With your system of having a place for things and things in their place, you'll never have to say "I have no idea where my stuff is." And you'll never have to utter "Honey, have you seen my stuff?" Now, that's a beautiful thing!
Be On The Look Out For What's Next.
As you were reading, you probably realized ok, but what about the other things that come to me. Things such as mail, emails, texts, social media notifications and requests from others, to name some.
You will need a system for that and I'll be covering that in future blogs. So for now, be on the look out for the type of things that come to you and what you currently do with them.
Like I said, I help a lot of people with becoming more productive. I also help them collect, assess/analyze, leverage their time and manage their stuff.  I call it the CALM System.  If you would like help learning some high value productivity actions, that can bring more calm into your life I can help you do that! Schedule your 30-minute complimentary Productive Planning For Success Strategy Session now.