Grow Your Money Tree
Create a Foundational System to Make and Keep More Money
Is your money story a successful one that makes you happy? Or is it painful? Do you feel like you want to put your head in the sand but know you can't?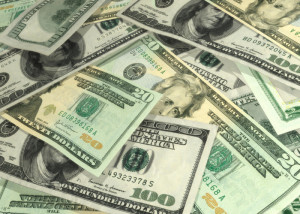 When you hear the word 'money', what thoughts cross your mind?
I want more!
I don't have enough.
I want to be "better with money".
It's so hard to make.
I have to work hard to make money.
If you are a woman who wants to feel empowered and successful with your money or are a woman business owner who wants to be profitable and thriving with your business, this course is for you!
My Grow Your Money Tree Home Study Program (taught in an electronic, downloadable format) will help you learn how to:
Create a strong and powerful money story
Be financially responsible and create financial independence
Feel empowered with money and confidently set practical money goals and habits
Do you suffer from any of these challenges and obstacles?
Feeling uncomfortable handling money, like you're not sure what to do
Feeling like a loser because you aren't bringing in enough or more money
Working round the clock to make enough money
Doing everything yourself because you don't want to spend money for help
Fear of knowing the truth about your money
Worrying about which bills to pay with the money you do have
Worrying about not having the money to pay your bills
Waking up in the middle of the night in panic about how much money you don't have
Overspending and creating debt and then feeling guilty
If you do, then this Grow Your Money Tree Home Study Program is for you!  You will discover new ways to always feel good about your money situation.  Imagine always having enough and feeling amazing about handling your money.  Picture having more than enough money to run your life and business the way you envision it.  It's all possible!
You can have these and more!
More money in the bank and in your wallet
Confidence in "doing money better" — making it and managing it
A solid money foundation that supports you and your business/life
Freedom and peace of mind about your finances, your business and your personal life
Financial responsibility to feel financially independent and empowered with money
This Grow Your Money Tree Home Study Program will teach you how to:
Create a solid foundation that works for you and your life/business.
Pinpoint money blind spots and habits that hold you back so that you put into practice new actions that generate more money and secure your financial freedom and future.
Identify key areas where you may be giving away your power with money, and identify steps you can take to own your value with confidence and clarity.
My Story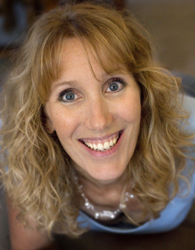 My name is Kim Ravida.  I left a good paying, full-time job and went into business for myself.  I love it, but it isn't always easy.  In the beginning I struggled with making and managing my money.  I was always putting pressure on myself to make more and be "better at money", but I felt negative and disappointed that I wasn't doing/getting what I wanted. I knew there had to be an easier way.
I tried a lot of different things and read many books and couldn't find what worked well for me.  I'd wake up in the middle of the night (that's if I could fall asleep in the first place), almost in tears; I was afraid I wouldn't be able to feed myself and my dogs!
Fortunately for me (and for you), I came to find that "easier way".  I finally uncovered the issues that were holding me back and suddenly it was like the damn was broken and things began to flow easily.  I now have a solid business-money foundation as well as a solid home-money foundation that support me in everything I want to do… and it allows me to confidently make more and keep more.  I am no longer afraid to look at my numbers and to manage my money.  My bills are paid well in advance and I turn a profit every month as well as pay myself a salary!  I have been liberated and set free by the steps that I will teach you.  I feel happy with money!  And yes, in case you are wondering, there is now always plenty of food for all of us and there's always enough money.
Will this Grow Your Money Tree Home Study Program work?
Yes!  It will work for you!  I know this because I've been where you are and it worked for me.  And I have had clients that changed their money set-point, as well as many other colleagues that have changed their relationship with money using this system that I am going to teach you.  The only way it won't work is if you aren't willing to take the actions necessary to have your breakthroughs and make the changes you want in your business and life.
If you are willing, then this Program is for you!
What's the scoop?
Are you excited to start feeling confident with money and having more of it?  Here's what you need to know about the Grow Your Money Tree Home Study Program that will take you where you want to go!
There are 4 recorded modules for you to listen to at your own pace.  This makes it easy for you to listen in the comfort of your own home, office or even your car!  The exciting part is that you can re-listen anytime you want to.
You will also receive the transcripts for each call so that if you retain information better by reading, you have that option.
Each module has worksheets that support what you will learn making it easy for you to start feeling confident with money and having more of it right away.
The teachings are done in a manner that is easy to learn and take action on so that you start seeing results fast.
These amazing worksheets will have you implementing what you learn in no time and keep you on your new successful money path:

The Value of Money Worksheet
Money Tracker
Next Steps Worksheet to track your progress
Personalized Money Archetype Assessment
Money Archetype Worksheet to record your Archetypes
Personal Money Conscious Integrity Money Blueprint
My Accomplishments List to keep track of all you are accomplishing
Melting Away Resistance Worksheet
Discovering Your Financial Life Purpose Worksheet
All of the handouts are in electronic format and downloadable so that you can have them at your fingertips and to use again and again.
The Time Commitment
Since this is a home study program, the time you take to complete it is entirely up to you.  The beauty is that you move at your own pace.  Get it done in one month or six months, whatever works for you!
What's the investment?
The Grow Your Money Tree: Create a Foundational System to Make and Keep More Money Home Study Program investment is $97.
(No, that's not a typo!)
Yes, I'm in!
My Personal Guarantee!
I'm 100% confident that you are going to love what you learn, yet I want you to feel at ease making this decision.  So, I'm giving you 30 days from the date of purchase to make your final decision if this amazing home study program is right for you.  If not, just let me know, and I'll fully refund your money back – out of my own pocket – and I'll remove you from the program.  You have my word on it.
Remember…
This is for you if you want to:
Feel empowered with money
Be confident in your financial decisions and handlings
Stand in your power and feel great about how you run your business and your life
Always know where the money is coming from and when
What's the next step?
Click the "Buy Now" button and let's get started with this amazing Grow Your Money Tree Home Study Program to create your own money tree and end your financial struggles for good!
Don't wait!  In order to get to where you want to go, you have to take that first step.  Your first step is to click now, you'll be glad that you did!
PS – Take a deep breath and decide now.  I speak from experience and know that once you decide, act and step forward, your life changes for the better.  I know anytime I said yes I never regretted it, I only regretted not saying yes.  This is your opportunity to really, truly grow your money tree!