Does CRAP (Chaos, Resistance, Anxiety and Procrastination) get in the way of you running a successful, profitable business?
Do you find yourself constantly reinventing the wheel and never getting the things done that you say you will?
Do you feel like you have tried everything and nothing has worked?
If you answered a weary "Yes", then the Prosperous Business Mastery 12-Month Small Group Program is for you.  It is for women business owners who want to learn how to build a prosperous, successful business, their way.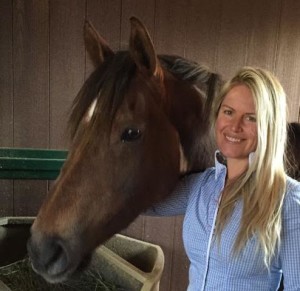 "Kim provides effective, time-efficient solutions for busy entrepreneurs. In just minutes she helped me find solutions to problems that had been costing me money for a long time when I insisted on grappling with them on my own. I believe you will spend less time struggling and more time making money when you add Kim's practical, straightforward problem solving skills to your list of resources."
– Cori McGraw, High-End Used Saddles
http://www.highendusedsaddles.com/
Unless you take specific and timely business actions that lead to making money, your business isn't a real business, it's a hobby.
It's a hobby if:
You aren't paying yourself.
You don't know how much you need to run your business.
You don't have systems that support your goals.
You have no idea what to do to bring in new business that will make you money.
You can't seem to find the time to get to the important aspects of your business.
You are constantly frustrated and stressed out.
Many women become entrepreneurs thinking they will make money quickly and their business will thrive. Sadly, what usually happens is the opposite.  Often they realize that what they have been told to do by others, doesn't work for them.
The "Secret Ingredient" to Success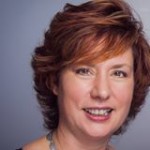 "Kim has helped me to focus on what I want and to stay accountable to myself. My business has by grown leaps and bounds and I feel much less stress."
– Lori Reyna, Salon Reyna
http://www.thesalonreyna.com/
It isn't easy!  I've been there myself.  I would not have shed so many tears in frustration, wasted a great deal of my time and energy, or spent a small fortune on just a hobby.
You feel the same way, I'm sure!  What I've learned is that there's a so-called "secret ingredient" to being successful… and that secret ingredient is you — the entrepreneur, the business owner, the one who got into this for a reason felt deep down in your heart.
Once I realized that I was the missing "secret ingredient", I turned my business around to one that was fun and made money! Since then I've coached many clients who were in the same predicament to have the same results.
Are YOU ready to be Prosperous?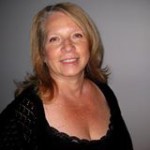 "I've had a list of things I wanted to do for a while. Kim helped me get them done. I've joined associations in my target market. She's helped me put systems into place and follow through with them. I'm going after — and getting – higher-end clients and loving working with them. And best of all I've reached my financial goal three months in a row and counting! I could not have done it without her encouragement and support."
– Monica Bentley, Simple Wizardry
http://simplewizardry.com/
The Prosperous Business Mastery 12-Month Small Group Program is structured so that you will learn what works best for you and your business.  Figure out what fits your personality and your logic so each step is enjoyable and fun, naturally leading to a business that is successful and profitable.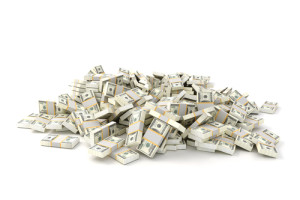 You will:
Eliminate whatever has been holding you back.
Create a clear and achievable business plan.
Design your business to fit your lifestyle.
Get the results you want in your business.
Gain the confidence to make healthy business and financial decisions.
Make and keep more money right from the get-go.
The Power of Support, Encouragement and Friendship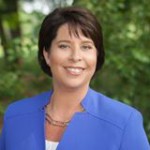 "Working with Kim Ravida and being a part of her Mastermind group has been amazing. I've had numerous successes since working with her and those successes include increasing my revenue by 38%, reducing my debt by 30%, managing my time more efficiently and effectively, valuing what I bring to the table, acknowledging my accomplishments on a weekly basis, implementing systems and processes to accommodate my growth and expansion and most importantly making myself a priority!
"The mastermind group is amazing as well. It is wonderful to interact with other like-minded individuals who are struggling with the same issues. We celebrate each other's successes without judgment and we support each other at all times. We often know when someone needs to be lifted up and celebrated! We are a close-knit community of highly-valued and successful entrepreneurs!"
– Shannon Vanasse
http://www.indispensableonline.com/
Of course, there is power in numbers and this is a group program!  Have the power of your very own MasterMind — people just like you who will listen, understand and share ideas so you get out of your CRAP and into your flow. If you have been doing this alone… STOP.  Being part of a group allows you to have a built-in support system, consistent encouragement and friendship.
This program is purposely small and there is room for only 8-10 participants.  Even though this is a group program, it's important to me that everyone:
Gets personal attention in the program
Can get to know each other more closely
Has the opportunity to receive individual support and encouragement from the group
Can receive laser coaching in each session over the course of the program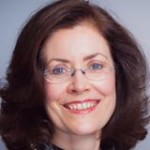 "As a result of this program, I was able to accomplish a lot of things! Like tracking my results, setting goals, and organizing my work space. The Sacred Money Archetypes really helped me understand my strengths."
– Alison Bentley
http://abentley.massagetherapy.com/
In this Program you will learn:
The precise steps you need to take to grow your business, run it, and to be happy in it.
To keep track of your financial information in an easy and consistent manner and understand your financial figures.
How to be profitable so you keep more of your money and have what you need to pay yourself, your taxes and your operating expenses.
Strategies to get out of the CRAP and into action to reach your goals faster.
How to optimize your physical environment for peak productivity.
To build a solid business foundation so you know how to get more business and become successful.
Solutions that work for YOU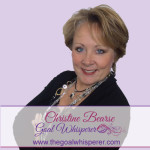 "As the months went by I felt very comfortable letting my guard down and coming to the group with my real struggles. The response from Kim and the other members was always compassionate and exactly the advice I needed to make the next move in my business. I cannot put a price tag on the benefits of being part of a group that understands me and through that knowledge knows how to help push me forward. As a result I have made some hard choices, like closing one business to fully give my attention to a business that rewards me financially, emotionally and spiritually. I have learned from other members who have been in similar situations to mine both personally and professionally. I walk on firmer ground in all my relationships now thanks to this mastermind group."
– Christine Bearse
http://thegoalwhisperer.com/
You will learn all that and more!  And because this program is aimed to help you with your unique challenges, you will have ample opportunity to bring them to the group and find solutions that work best for you.  You will have the potential to completely transform how you build and run your business, make money and be happy… your way!
If you think that this program is for you, I highly suggest you register today or contact me for more information.  Again, it's limited to 8-10 participants so if you want to be one of them, sign up now.
I've made it easy for you to say yes.  Simply choose which option is best for you:
Option 1: Pay In Full at $4,500
Option 2: Payment Plan includes a non-refundable deposit of $500 and 10 monthly installments of $450
Click whichever option is best for you and you'll be on your way to Prosperous Business Mastery!  Your transaction is 100% secure.
>>>Registration for the Prosperous Business Mastery 12-Month Small Group Program is on hold – but I am taking names for the next group! Email me at kim@kimravida.com or call me (781-715-1422) for information.<<<
How the Prosperous Business Mastery 12-Month Small Group Program works and what you get:

Kick-off virtual group VIP meeting – welcome to the Program, what to expect, getting started and an opportunity to ask questions.
Two 90-minute group sessions each month (24 total) to provide training, tackle obstacles, answer questions, share celebrations, and provide and receive group support.

Held the 1st and 3rd Tuesday of the month from 12:00pm-1:30pm Eastern
The calls follow a learn/mastermind format. Each month, training is devoted to a specific topic to help you make strides forward. In addition to training, there is mastermind time for you to get the support you're looking for to become a prosperous business owner.

Done-for-You Templates, Checklists, Worksheets and Exercises
Weekly Accountability Log to help you reach your goals faster.
Call recordings if you need to miss a live meeting, you can easily stay on target.
Private Facebook group for asking questions, interacting with others in the group and easy pick-up of your program materials.  I will personally be answering any questions you may have here.

BONUSES You'll Receive:

An initial private 30-minute coaching session with me at the beginning of the program to go over what you hope to accomplish over the next year, where you think you need the most help, and lay the foundation for success.
Four Private Coaching Sessions with me to ensure you continue to get the most out of the program.
A follow-up private 30-minute coaching session with me as the program ends for help in designing, planning and implementing what is next for you and your business.
My Guarantee to You:
I'm 100% confident that you will love what this program will teach you.  And because I have an "I Want My Clients Happy" policy, I invite you to enroll in the Prosperous Business Mastery 12-Month Small Group Program with complete confidence. If by the end of the first month you are not thrilled with this program, return any materials to me and I will refund your money out of my own pocket and I will remove you from the group.
Prosperous Business Mastery can be Yours!
The Prosperous Business Mastery 12-Month Small Group Program is limited to 8-10 participants.
Click which option is best for you and you'll be on your way to Prosperous Business Mastery!
Option 1: Pay In Full at $4,500
Option 2: Payment Plan includes a non-refundable deposit of $500 and 10 monthly installments of $450 available
Your transaction is 100% secure.
Please feel free to email with any questions at info[at]kimravida.com with "Question About Prosperous Business Mastery Program" in the subject line and I'll be in touch with you ASAP.
>>>Registration for the Prosperous Business Mastery 12-Month Small Group Program is on hold – but I am taking names for the next group! Email or call me for information.<<<